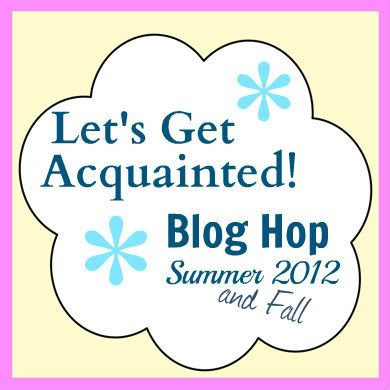 Weekly calendar: (be sure to visit these blogs this week to meet these fun bloggers, learn more about them, and see their great tutorials prepared especially for the blog hop!)
Click here to find links to the awesome tutorials from the last four weeks and to see some fantastic events currently being hosted by blog hoppers.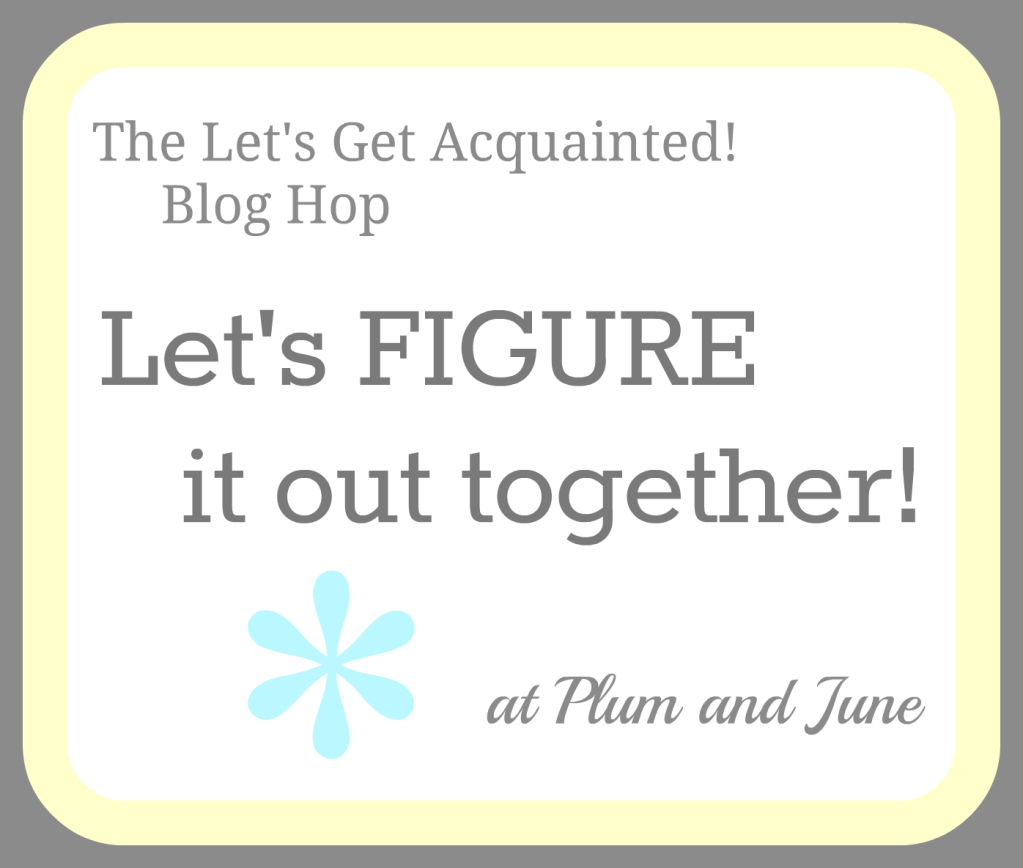 1. Nicole from
bold goods
put together an excellent tutorial explaining
how to use powerpoint for your blog
including a header, a button, and even business cards. Check it out
here.
2. Alyssa at
Pile O' Fabric
is writing a series called
Sewing and Quilting Events 101
- so far, she has posted about quilting bees and swaps.
3. Last week, I encouraged everyone to join
Twitter
. (Follow me
here.
) Some of you have been tweeting for years, some joined last week, some were confused by Twitter, and some of you said you were scared of it! If you haven't already, consider trying it out for your blog.
4. This week is Let's Figure out Flickr week. I'm new to Flickr so I am going to open it up to you - let us know in the comments how you use Flickr or what questions you have about using it. To get us started:
You can add me as a contact - find my Flickr here.
I created a few Flickr groups for you to join.

Plum and June Inspired Projects - this group is open to anyone to post any projects you make inspired by my projects.
Projects Inspired by The Let's Get Acquainted! Tutorials - this group is also open to anyone to post projects you've made inspired by any of the projects from the blog hop.
Let's Get Acquainted! Blog Hop - this group is for bloggers participating in the blog hop and those actively following along to post photos highlighting your projects. I also started a introduce yourself discussion so we can, you know, get acquainted. When you have a chance, please do so and post a few photos of your work.
This week's
advice post
is by Megan from
Canoe Ridge Creations.
Megan has an absolutely beautiful blog filled with wonderful inspiration and fantastic tutorials. She also hosts a weekly link up on Mondays for modern sewing creations (I'm a regular.) Some of you may also know Canoe Ridge Creations as she held the
Festival of Half Square Triangles
earlier this year (which was um, very, um, exciting for me as my
HST doll quilt
was in the, um, Top 10 as was a gorgeous quilt by blog hopper Jess from
The Elven Garden
.)
This week's giveaway is a custom bundle from the wonderful Fabricworm - this is a fat quarter bundle of Rally Champ. Fabricworm has a fantastic selection including japanese imports and organic fabrics. And until June 21st, Fabricworm has a great deal - 15% off any custom bundle - either yardage or fat quarters.
To enter, all you need to do is leave a comment on this post. Leave any comment you want to enter but want something to write about? - what about Flickr - do you use it? how? suggestions? advice? One comment per person for an entry (replies to other comments don't count so reply all you want!) The giveaway will be open until Friday, June 22th at 8pm EDT and a winner will be chosen at random. And, PLEASE, leave an email address unless you are sure that you are not a no-reply blogger. The winner will be announced in the Week 6 Blog Hop News on Monday, June 25th.
The winner of last week's giveaway from The Intrepid Thread is Ginny!